Habitat Conservation Fund
Next Application Due Date: June 15, 2023 (see additional details under How to Apply)

Amount Available: Approximately $6 million

Match Requirement: Dollar for dollar

Coming Soon: Pre-recorded tutorial videos and a live Q&A session will be held on March 9, 2023 where applicants will be able to ask questions related to any category. A link to register for the Q&A session will be forthcoming.
The Habitat Conservation Fund allocates approximately $2 million each year to cities, counties, and districts. Funding from several Fiscal Years are being combined for the upcoming cycle. The program requires a 50% match. Eligible projects include: nature interpretation programs to bring urban residents into park and wildlife areas, protection of various plant and animal species, and acquisition and development of wildlife corridors and trails.

There are seven unique categories, each is further explained in the HCF Category Chart and Application Guides below.

HCF Application Guides

How To Apply:
Application Due Date: June 15, 2023 Application Deadline- Due before 5:00 p.m.
Use this link to submit applications: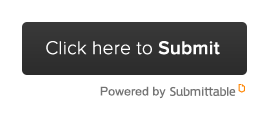 Fillable HCF Application Forms:
Additional Application Resources
Website links to the California Conservation Corps (CCC), California Association of Local Conservation Corps, California Environmental Quality Act (CEQA), Endangered Species, Equipment Rental Rates, Topographic Maps, and Prevailing Wage.


OGALS Technical Assistance Contacts

Questions about the competitive process can be directed to your competitive OGALS Project Officer.


HCF Grant Administration Guide

HCF Program Funded Projects (Fiscal Years 1990/1991 through 2013/2014)