Recreational Trails Program
Update:
Applications are due by or before June 15, 2023.

Applicants should review the How to Apply section below.
Program Overview:
The Recreational Trails Program (RTP) provides funds annually to develop and maintain recreational trails and trails-related facilities for both non-motorized and motorized projects. The RTP is administered at the federal level by the Federal Highway Administration (FHWA) and at the state level by the California Department of Parks and Recreation (DPR) and the Department of Transportation's (Caltrans) Active Transportation Program (ATP). Non-motorized DPR projects are administered by the Office of Grants and Local Services and motorized projects are administered by DPR's Off-Highway Motor Vehicle Recreation Division (OHMV).
Information regarding RTP grantee topics can be found here:
How to Apply:
Approximately $5 million will be available for 2023.
Current RTP Procedural Guide, Final, June 4, 2007:
Application deadline is June 15, 2023.

Applications must be submitted online before 5:00 pm.
Submit all applications online here: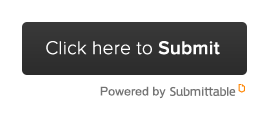 Frequently Asked Questions:
FAQs

Use the "FAQs" link above together with the Procedural Guide to prepare the application.
RTP Application Workshops:
Cities and Counties
Districts
State Agencies
Federal Agencies
Non-Profit Organizations

with

management responsibilities of public lands


Match Requirement:
The maximum amount of RTP funds allowed for each project is 88% of the total project cost. The applicant is responsible for obtaining a match amount that is at least 12% of the total project cost.


Eligible Match Sources:
State funds, including State Grant funds.
Local funds, including general funds and bond funds.
Private funds.
Donated materials and services.
Value of donated land (

for Acquisition projects only

).
Other federal funds.


Federal Application Requirement (if selected for funding):
If OGALS selects an application for funding, these federal requirements are to be completed before the grant agreement can be encumbered:
Compliance with the National Environmental Policy Act (NEPA) and documentation*.


Completion of the National Historic Preservation Act of 1966 process and documentation, and


Listing of the project on either the State Transportation Improvement Plan (STIP) or a local Transportation Improvement Plan (TIP), as applicable.


For acquisition projects:

Applicants must obtain an appraisal that conforms to the Uniform Appraisal Standards for Federal Land Acquisitions (UASFLA).
All acquisitions with RTP funds must comply with the provisions in the Uniform Relocation Assistance and Real Property Acquisition Policies Act of 1970, P.L. 91-646, as amended. The Uniform Act provides for the uniform and equitable treatment of persons displaced from their homes, businesses, or farms by federal and federally assisted programs and establishes uniform and equitable land acquisition policies for federal and federally assisted programs, such as RTP.
More information about these federal application requirements can also be found in the RTP Procedural Guide on page 51.


For Non-Motorized RTP application questions, contact the Office of Grants and Local Services Competitive Project Officers

For Motorized RTP project information, please contact California State Parks, Off-Highway Motor Vehicle Recreation Division:
Ethan Mathes
RTP Motorized Grant Administrator
(916) 215-8074
Ethan.Mathes@parks.ca.gov
RTP Advisory Board Meeting Wednesday, June 15, 2022, 10:00 a.m. - 11:30 a.m.
A public meeting of the California RTP Advisory Board was held on Wednesday, June 15, 2022, at 10:00 a.m. via Microsoft Teams. Please email OGALS@parks.ca.gov to obtain meeting information. Below is a link to the meeting agenda. The only action item on the agenda is the election of officers. As a reminder, each state that receives funds from the RTP must have an advisory board comprised of both motorized and non-motorized enthusiasts. The board is required to meet at least once per year. RTP funds in California are administered by both the California Department of Parks and Recreation (DPR) and Caltrans through its Active Transportation Program (ATP). As such, following the election, there will be an update on the status of the RTP from DPR and Caltrans staff.
Fixing America's Surface Transportation (FAST) Act (http://www.fhwa.dot.gov/fastact), signed by President Obama on December 1, 2015, reauthorizes the RTP for Federal fiscal years 2016 through 2020. California's annual apportionment is $5,756,189. The apportionment is separated into three pools of money as shown in the diagram below:
Program Information:

The California Department of Parks and Recreation has approved regulations for the Recreational Trails Program. (Title 14, California Code of Regulations Chapter 11.7, Section 4860)
The regulations incorporate the procedural guide below dated "FINAL, June 4, 2007" that became effective on August 14, 2008.
Partnership Opportunities:
The Recreational Trails Program encourages applicants to develop cooperative agreements with qualified youth conservation or service corps to perform trail construction and maintenance. The California Conservation Corps (CCC) is one of the many organizations that can assist with trail construction, maintenance, repair and restoration. To learn more about how the CCC might be able to assist you, please call (916) 341-3100 or visit the CCC's website.
Additional Resource:
California State Parks Roads and Trails Program:
The Roads and Trails Program provides education and technical assistance to trail and open space managers and advocates regarding non-motorized trail planning, design, construction, funding and management throughout California. To learn more, call (916) 324-0370 or visit the Roads and Trails Program website.